Prof Laura Mackay named the inaugural AAMRI Rising Star
Prof Laura Mackay, Dept of Microbiology & Immunology, was awarded the inaugural AAMRI Rising Star award by the Hon. Mark Butler MP, Minister for Health and Aged Care.
Prof Laura Mackay has been at the forefront of immunology research for over a decade, consistently winning prestigious awards for her outstanding contributions to her field, revolutionising our understanding of immunity.
Herself and her team at the Mackay lab have conducted groundbreaking research to understand a previously unknown population of tissue-resident memory T cells (TRM), which are a critical first line of defence against infection and cancer. Since then, Prof Mackay has demonstrated how these memory T cells can be harnessed for potential vaccination and cancer treatment – changing the thinking on future research in immunity, vaccinology and cancer immunotherapy.
The brilliant researcher was showered with praise when receiving the award. "When we talk about rising stars, we're looking for people who are going to be leading the way in the next health crisis, or changing how we think about a particular disease. Laura has already done that and is now building on that scientific excellence," said Dr Billiards.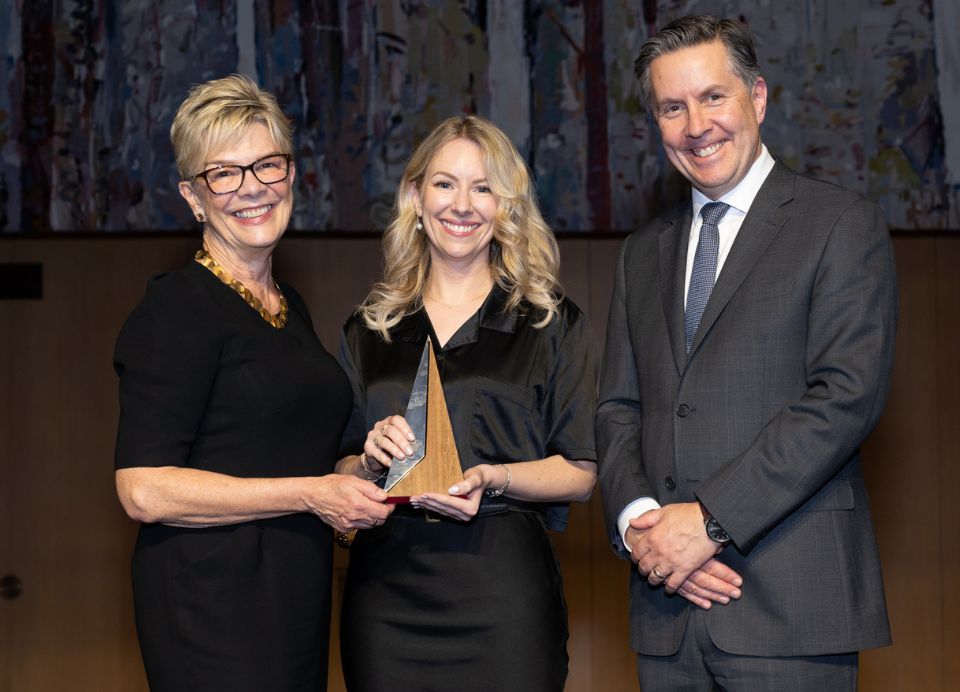 Prof Mackay said she was deeply honoured to receive the inaugural AAMRI Rising Star award and expressed her gratitude to AAMRI and CSL for the recognition. "My journey in immunology has been one of curiosity, passion and dedication. It's a privilege to contribute to a better understanding of the human body's response to infection, and I am excited about the potential we've uncovered in tissue-resident memory T cells," she said.
"This recognition is also a testament to the exceptional team of researchers who I work alongside, and I thank them for striving for excellence. This award will inspire us to continue pushing the boundaries of knowledge in our pursuit of innovative solutions to complex health challenges."
Prof Mackay has been honoured to receive a number of distinguished awards and grants, both locally and globally, and in 2022 was the youngest-ever Fellow elected to the Australian Academy of Health and Medical Sciences (AAHMS). Beyond research, she has received numerous awards for her leadership in international scientific societies and boards and her remarkable mentoring and communication of science.
Read the original article on Doherty Institute.